How Smile for Children e.V. not only improves the lives of orphans, but also of an entire community.
The continent of Africa is one of the regions of the world most affected by poverty. In Kenya alone, the number of children living and/or working on the streets is estimated at 50,000 up to 250,000 children. Without support, these children have no home, no family and no prospects for a better future. That is why Smile for Children e.V. has made it its mission to provide these children with secure accommodation and access to education and medical care.
But the orphanage in Kenya is more than just a place to house and care for orphans. It also helps to improve the living conditions and economic development of the whole community. In this article we would like to show how supporting the orphanage can not only improve the lives of orphans but also the community.
1. Job creation
The orphanage creates jobs for local people. Taking care of the orphans requires a team of qualified professionals, including educators, a social worker, a security guard and a cook. That is why with your donation, you are also helping us create jobs.
2. Access to education
The orphanage also contributes to improving the educational situation in the community. Thanks to our educational sponsors in Germany, we are able to offer educational opportunities for orphans and children from poor families. This is how together, we have a sustainable impact on their lives by giving them prospects. By improving the educational situation in the community, we strive for long-term economic and social benefits.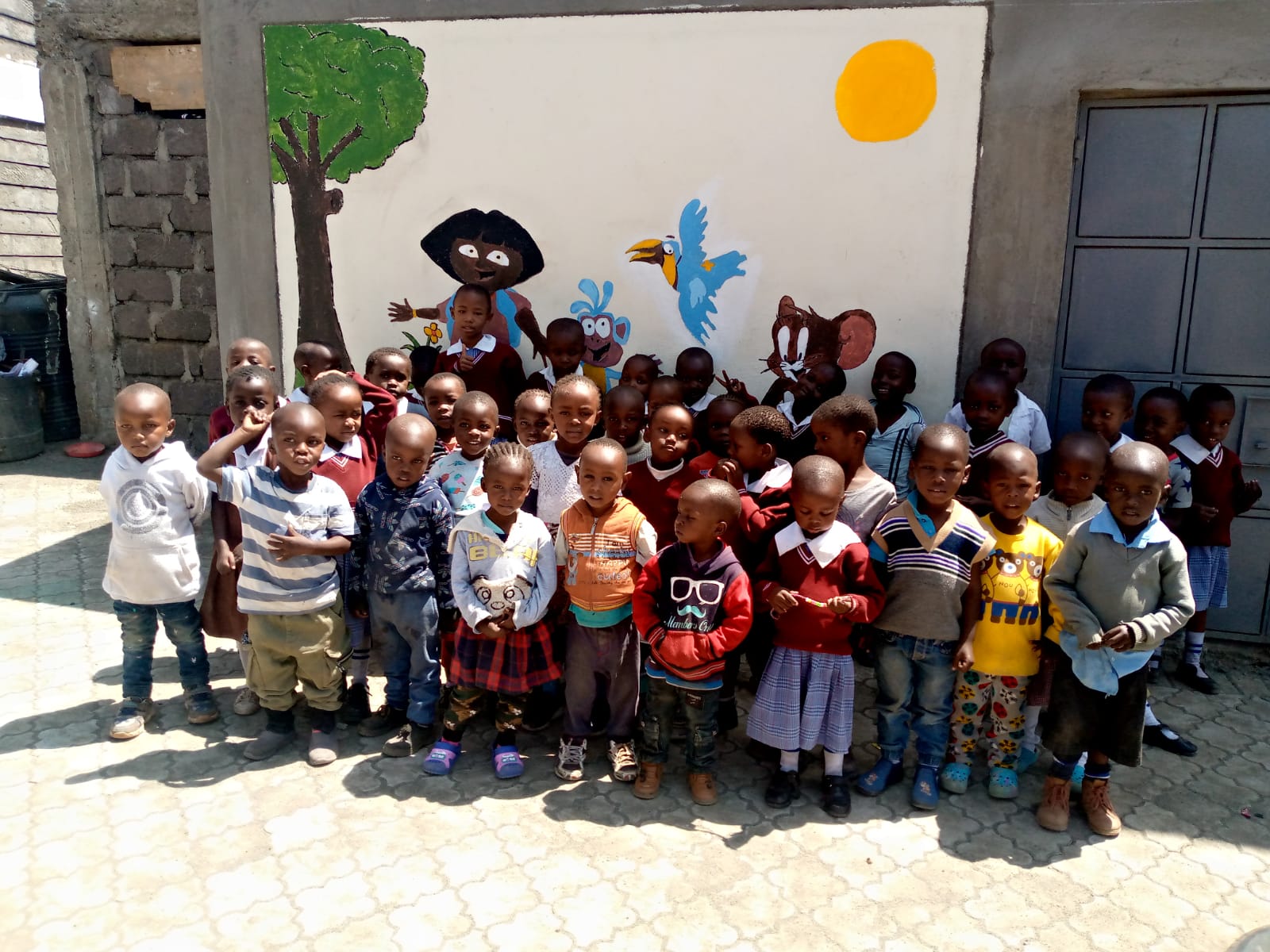 3. Community support & prevention measures
We want to prevent children from being abandoned due to financial hardship. Therefore, we support single and widowed parents through education sponsorships so that their children have access to education and are provided with a school meal. Some of the support is coordinated with local schools through the orphanage. Furthermore, in our in-house preschool, our dedicated local teachers teach children aged 3 to 6 from the neighbourhood. In addition to these projects, we share local clothing donations with families in need and offer counselling to chart new paths for families.
4. Creating community
Our orphanage in Africa helps to create and strengthen a community. It is a place of encounter: Orphans, local families and community volunteers come together here and form a community. This helps to promote cooperation and understanding between different groups in the community.
Our goals: to help sustainably & strengthen the community.
But we still have more in mind. Currently, we are still looking for Opportunity Givers to help us provide basic services to children. The Opportunity Donor Programme is an important building block to create stability for the children of the orphanage.
Studies have proven that placement in families is the best way for a stable personality development of children. Therefore, we would like to expand our prevention work in the form of counselling and support for socially disadvantaged families in the future. To this end, we are planning to acquire a plot of land that will provide space for a counselling and education centre and a farm.
Volunteering for a better future
As a privately organised, non-profit association, all our work is voluntary. This enables us to ensure that 100% of our donations reach Africa and have the best possible impact there. Would you like to get involved as a volunteer? We look forward to hearing from you! Simply write us an email at info@smile-for-children.de or send us a message via the contact form.
Within the framework of education sponsorship, children from the neighbourhood can also receive access to education and a school meal. This relieves single parents from the neighbourhood enormously and prevents the children from being abandoned due to poverty.